Castle Mey is the most northern castle of Scotland. When in 1952 Queen Mum bemourned the death of George VI, she tried to console herself with the purchase of the former castle 'Barrogill'. From a journal we learn that close to Castle Mey Highland Games are going to take place.
By the by, Prince Charles is expected to be there, too. As a visitor, of course.
Soon we reach Thurso and afterwards the dunes of Dunnet.
Driving into the buzzle...
... Highland Dance contest
... performed under the stern glances of the referees..
... until the expected guest arrives. Certainly he has a driver in London - but driving in Scotland is just fun.
The car drives up to the tent reserved for the guests of honour.
It's unusually hot today.
The bagpipers welcome His Royal Highness.
Follows a march around the green.
Spirits are high...
Back they go and the games can start...
A dance in front of the guests of honour...
... and it's time for the hammer throwers.
Luckily there's no wind today...
Soon the champion is made out...
Highlight: The 'Tugs of War'
With expert referees of course...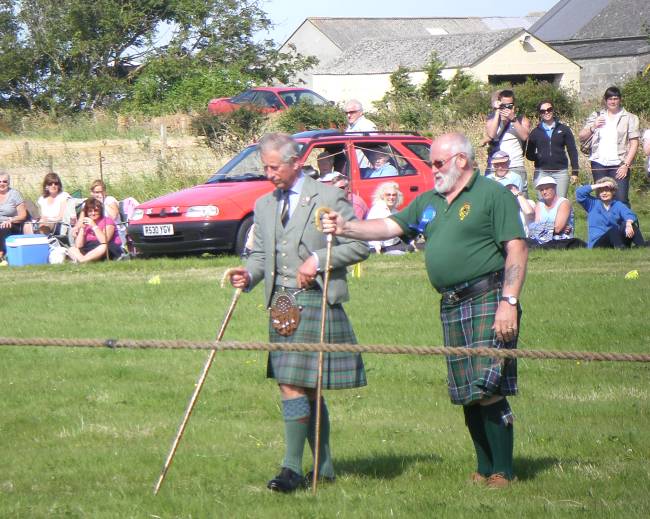 Although the centre line is debated... Isn't this the centre?
Never mind. Start as start can!
A long, hard combat follows...
... to exhaustion!
Now the 'Throw over the Bar' is under preparation,
while the sprinters are still under way...
Bit narrow in the bends...
...but there are no falls.
Warming up...
... here we go: 'Throw over the Bar' starts.
Too slack.... still too slack...
... so mount the bar once more!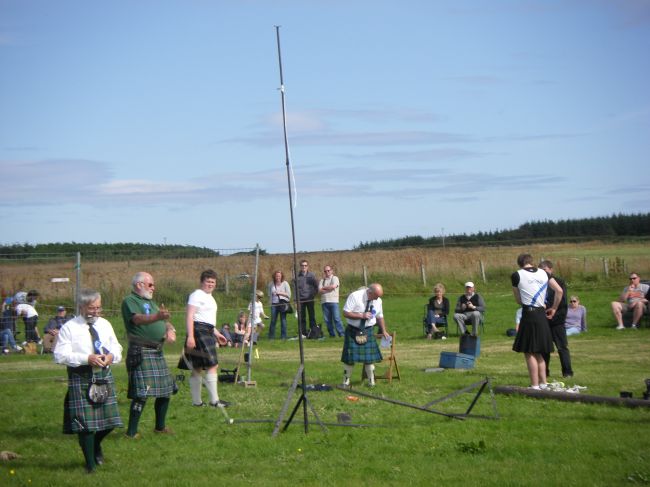 Correctness takes time...
But now...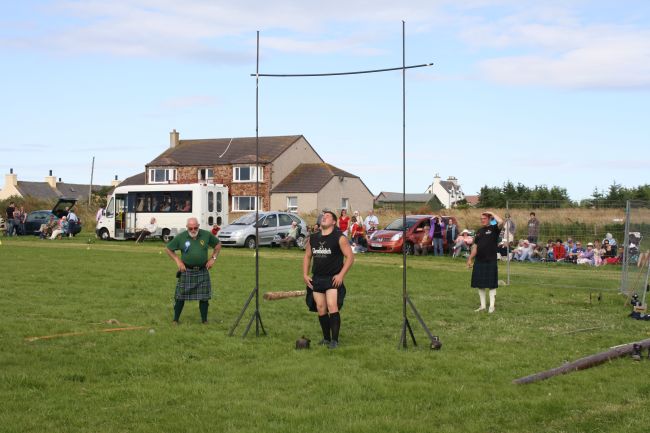 ... the leading man prepares for the last, crucial throw.
Silence - concentration.
A loud shout... It's 25 kg after all.
What a sight!
Victory!
Congratulations!
Slowly the onlookers are leaving the green...
That was that:
British Legion MEY Highland Games, Castle of Mey